Services for pet owners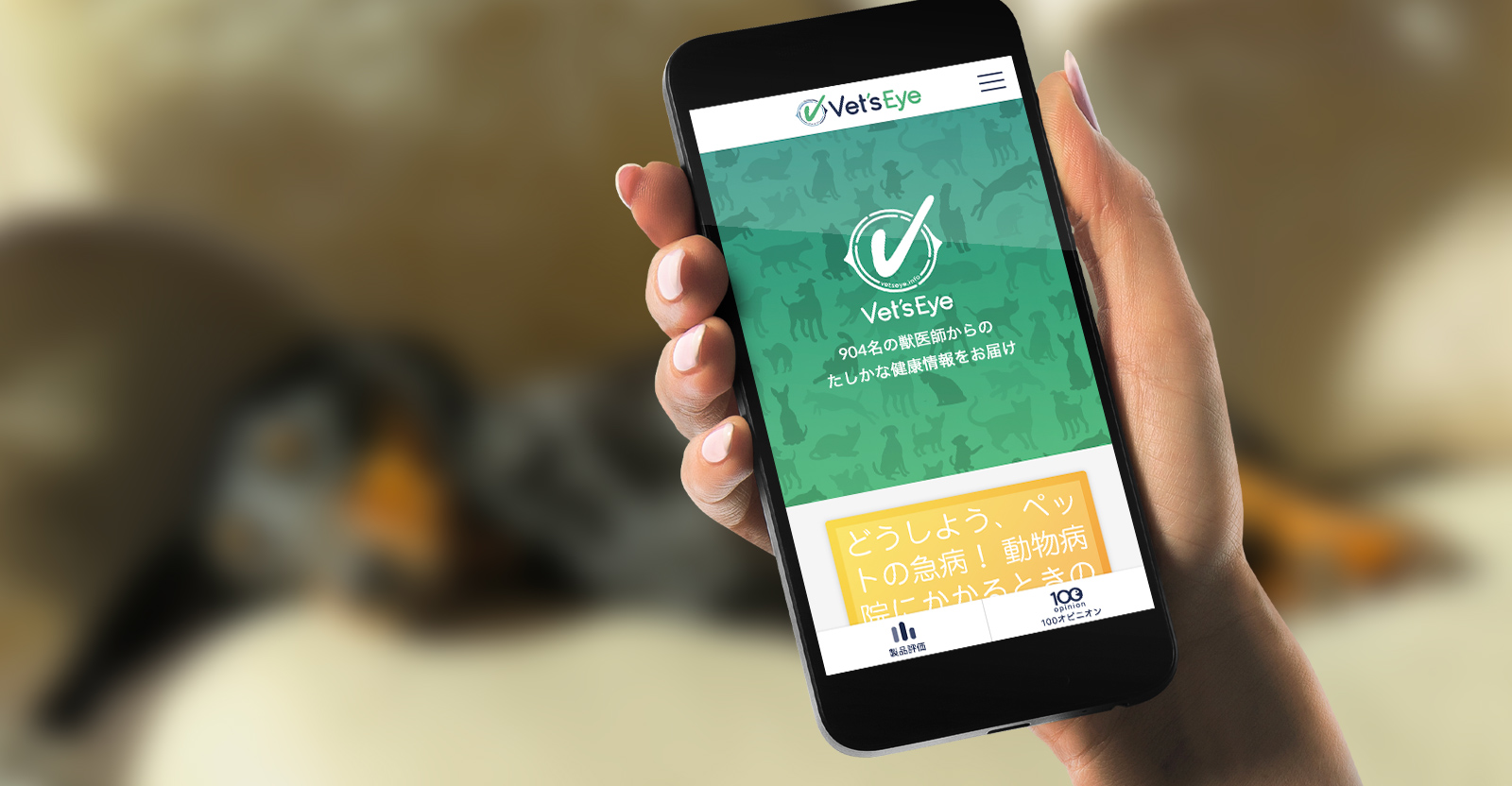 Vet'sEye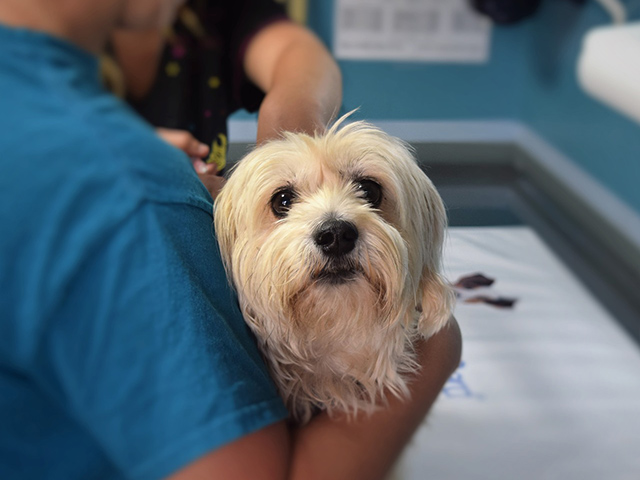 Vet's Eye is a website where collective knowledge of veterinarians is summarized for pet owners. We believe collective intelligence of vets will help increase animal health and happiness.
Veterinarian members of "Vetpeer", our online community, are collaborating with Vet's Eye.
Vet's Eye contents
Vet's Eye has two contents.
Product evaluation
In order to help pet owners to choose right products, we ask dozens to hundreds of veterinarians to evaluate products after trying them or reading detailed product specifications.
100 opinions
100 veterinarians answer questions from pet owners. Each vet sometimes has different opinions. Therefore, statistical answers from 100 vets are helpful to understand the majority opinions.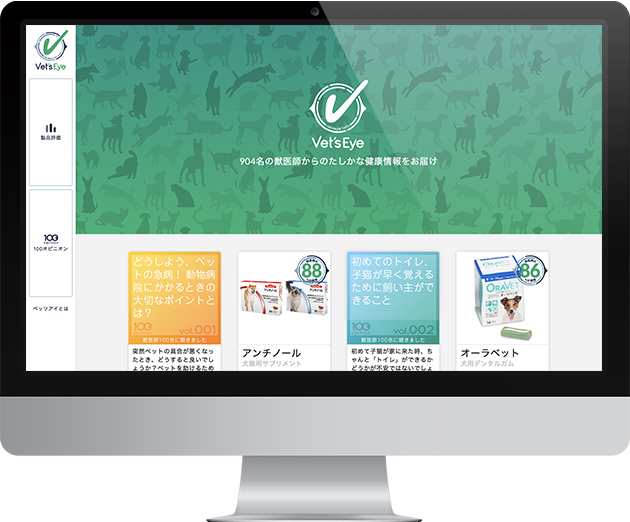 Vet's Eye