Provide appropriate medical treatment to all industrial animals and companion animals (pets)
Animals are essential for our society. Some animals offer companionship and love to us, and other animals provide products, such as meat, milk, eggs, etc. for our welfare.
Veterinary medical technology is fundamental to sustain the human-animal relationship. It protects animals' health and public safety (by managing livestock products and preventing the spread of diseases). It also increases the productivity of the livestock industry.
We help provide appropriate medical care to all livestock and companion animals by supporting veterinarians, who see individual animals, and animal health companies / organizations, which develop and supply medical technologies and products.
We provide value to veterinarians, animal health companies and organizations, and pet owners/livestock farmers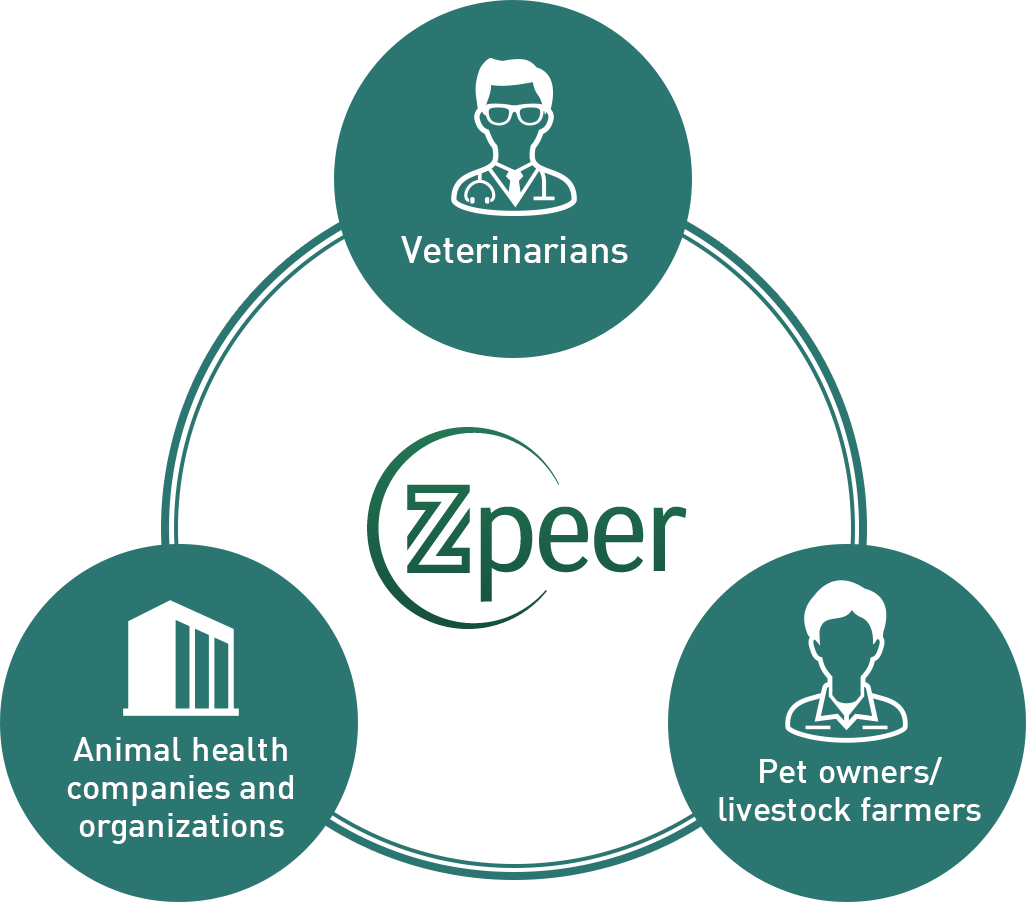 Providing value

Promptly provide accurate information of latest medical treatment methods and products
Online communication among veterinarians

Support for development of medical technology and products
Support for launching and marketing products
Support for selling and distributing products

Provide correct veterinary information
Provide accurate information of veterinary products